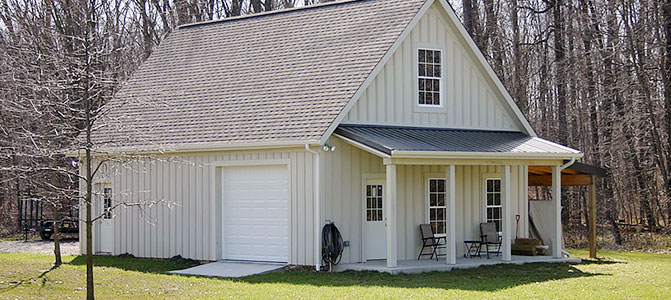 Flexible use options that add utility and extra room
A Deck Masters Garage or Barn can be equipped in a variety of ways. With complete flexibility to choose endless options, you have full design control of the project. There are several ways a similar looking structure can be built. A garage attached to home has a block or poured wall foundation on a continuous footer in most cases. Detached garages can be similarly built or by way of ' Pole Barn' style. A pole building can still have a poured concrete floor, electric, or any other amenity you desire.
Don't forget the bonus room! Perhaps you need a Man Cave, Mom Cave, home based business area, indoor sports space, workshop or…you tell us! Depending on your lot, there are various zoning restrictions to consider. We can help! Permits, plans, and inspections arranged by Deck Masters.