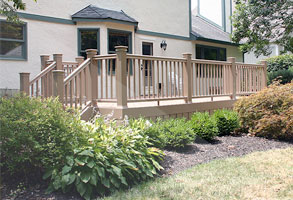 A deck is a necessary addition to any home. This outdoor living space can be used to entertain guests, soak in the sun, or just get out of the house. The perfect site for a family barbecue or time alone reading your favorite book.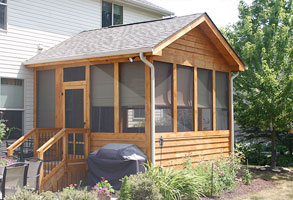 A Deck Masters screened porch is where indoor convenience meets outdoor living. Whether you're napping, entertaining, or just curled up reading a book, our screened rooms are the perfect setting.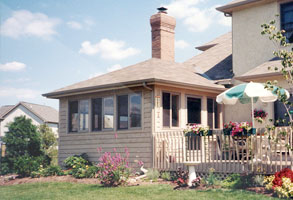 A striking Deck Masters sunroom is an excellent addition to any home. This insulated room gives you versatile use throughout the year, regardless of season. Sliding glass doors and french doors can be installed, too.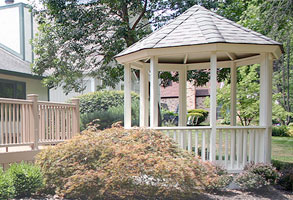 A luxurious Deck Masters gazebo is an excellent way to protect you from the rain and sun while enjoying the freedom of an open-air room. Our gazebos are fully constructed with cedar and finished with the shingles of your choice.
Garages or Barns can be equipped in a variety of ways, with complete flexibility to choose endless options, you have full design control of the project. There are several ways a similar looking structure can be built.